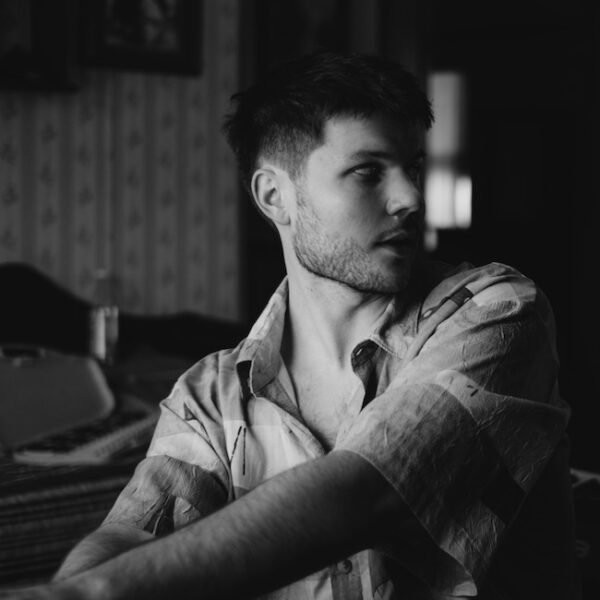 Michael Gilbride of telco has translated perfectionism and passion into his latest release please come home. He joins me to talk about his musical perfectionism, getting a late start on his music endeavors, and how not to have fun while making an EP. These are all themes with which I can relate.
This is our second conversation for the podcast.
Hear our first conversation in episode 198.
Most of our conversation for this episode felt like we were pissing and moaning about how hard it is to make, publish and promote music. We're actually breaking down the range of emotions that independent musicians can experience while recording, publishing and releasing music.
Michael has relocated to New York City since we last spoke, where he now has a dedicated home studio. It's here that he plans to continue translating his perfectionist and passion filled experiences into music. He certainly channeled this and much more into his EP please come home.
Michael has a side hustle gig in recording and mastering and is self producing with a newfound level of confidence. Yet he's sure he'll listen back to his latest EP when he's working on the next one, and decide that this one is crap. This thought makes me laugh, but I totally get it. Michael recognizes the importance of having fun while making music, and we're both optimistic that he'll have a bit more fun with his next recording project.
You can find all of Michael's music at telcomusic.com.
Please enjoy this conversation with and Michael Gilbride!
Support the Unstarving Musician
The Unstarving Musician exists solely through the generosity of its listeners, readers, and viewers. Learn how you can offer your support.
Mentioned in this Episode
Best 45 Musician Podcasts According to Feedspot
Related Episodes
This episode is powered by Podcast Startup, the learning platform for creators with a voice.
Podcast Startup covers tech, production, editing, marketing and more. I know what it feels like to be slowed down by challenges revolving around fear, procrastination and tech, yet I've recorded and published over 260 podcast episodes.
To learn more about Podcast Startup and to get free podcasting startup tips right to your inbox, go to UnstarvingMusician.com/PodcastStartup.
This episode was powered by Music Marketing Method, a program for independent musicians looking to grow their music career.
Music Marketing Method was created by my good friend Lynz Crichton. I'm in the program and I'm learning tons! I'm growing my fan base and learning about many ways that I'll be earning money in the new year. It's also helping me grow this podcast. How cool is that?
To lean more and find out if Music Marketing Method can help your music career, visit UnstarvingMusician.com/MusicMarketing.
Resources
The Unstarving Musician's Guide to Getting Paid Gigs, by Robonzo
Music Marketing Method – The program that helps musicians find fans, grow an audience and make consistent income

Podcast Startup – The podcast learning platform for creative voices
Bandzoogle – The all-in-one platform that makes it easy to build a beautiful website for your music
More Resources for musicians
Pardon the Interruption (Disclosure) 
Some of the links in this post are affiliate links. This means I make a small commission, at no extra charge to you, if you purchase using those links. Thanks for your support!

This episode is brought to you by Bandzoogle.
From garage bands to Grammy winners, Bandzoogle powers the websites for thousands of musicians around the world.
Plans start at just $8.29/month, which includes hosting and your own free custom domain name. Go to Bandzoogle.com to start your 30 day free trial. Use promo code "robonzo" to get 15% off the first year of any subscription.