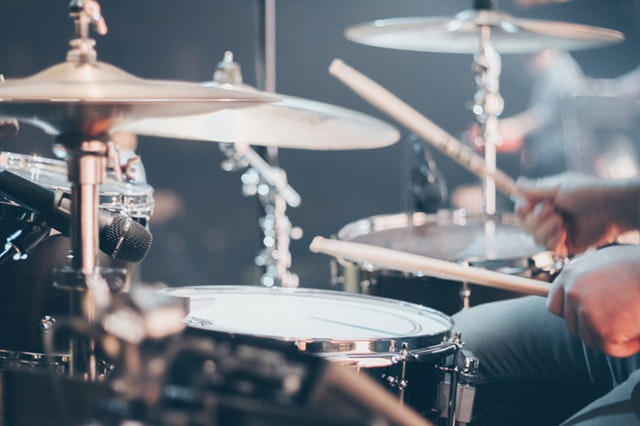 This episode is another installment of the Unstarving Musician's Guide to Getting Paid Gigs:
How to Get Booked and Paid What You're Worth Over and Over Again.
This is chapter 7, which focuses on Sales and Marketing.
I published the Unstarving Musician's Guide just a little over three years ago, and it was a stand alone podcast. Now it is being dripped into episodes here on this podcast.
The book is available on Amazon in both Kindle and Paperback, and other fine e-book retailers. Purchasing a copy is one way that you can support the podcast and the Unstarving Musician project, helping musicians do more of what they love, by making their professional and/or vocational journeys easier.
Much of what the book deals with, like much of what I discuss with guests of this podcast falls in the category of the obvious.
The Unstarving Musician's Guide to Getting Paid Gigs is a book about relationships and "the obvious." But a good question to ask ourselves from time to time is this.
Are we doing the obvious?
In this case, the obvious is stuff we know needs to be done, or the stuff we know that needs to be tried. So are you doing it? The obvious stuff?
As you listen to the obviousness of this chapter, look at it as a reminder… as reinforcement… as a bit of possibly helpful repetition. These are cornerstones of learning. Add to that execution, and you'll move the needle of your musician journey.
A lot of my guests have this stuff down. Maybe you do too. If you don't, let this episode be a call to action. And if you need help, I'm here for you. I'm happy to hop on the phone for 15-minutes to discuss your challenges. It won't cost you a dime.
Go to UnstarvingMusician.com/coaching to schedule a phone appointment with me.
Re-listening to this audio chapter, I realized that a great topic for another book or a new chapter for a second edition of this book is community building. This is something that every indie artist, every weekend warrior, every cover band needs to be doing. Building community.
Let's get to chapter 7, you're going to hear it exactly as it was originally recorded in podcast episode format. The intro is me and my bandmates from decades ago, in a little band we called PU38. The song is VEG, and it was recorded at Dallas Sound Labs. A place that was a pretty big-time studio in it's day. They worked with a lot of big names (Pantera, Marilyn Manson, Steve Perry, and many others I can't even remember). We were there, because our guitarist Frank Salazar was an esteemed engineer for Dallas Sound Labs. The song was recorded in few hours, as I recall. Every time I hear it, I wish we'd have written and recorded more of our own music.
Episode Highlights
I start off by talking about how most musicians just want to focus on their music, but I share how we can make selling a little more enjoyable.
Creating photo and video content on Facebook
Sharing the load among band members
How to build the right audience
The value of print materials in a digital world
Email marketing as the surest way to get in front of your followers
Getting your bookings in writing
Key Points
Sales and marketing is a necessary part of getting gigs.
Quality over quantity always. You have limited time so make it worth it.
Mentioned in this Episode
The Unstarving Musician is committed to sharing the best tips and information of other music professionals to help musicians do more of what they love – make music. Our weekly podcasts features in depth discussions with musicians and music space professionals discussing music creation, marketing, and business tips. All this is made possible by the contributions of individuals like you in our shared community who love making music.
Become a Patron!
Patreon is a bit like Kickstarter, but instead of culminating in one large project, it's a way of crowdfunding ongoing creative endeavors. Patreon also serves as a community site where supporters can communicate and discuss new creations.









MUSICIAN RESOURCES

This episode is brought to you by Bandzoogle.
From garage bands to Grammy winners, Bandzoogle powers the websites for thousands of musicians around the world.
Plans start at just $8.29/month, which includes hosting and your own free custom domain name. Go to Bandzoogle.com to start your 30 day free trial. Use promo code "robonzo" to get 15% off the first year of any subscription.
*Full Disclosure: This post contains affiliate links. If you purchase products using these links, I'll earn a small commission at no extra cost to you. Thanks for your support!