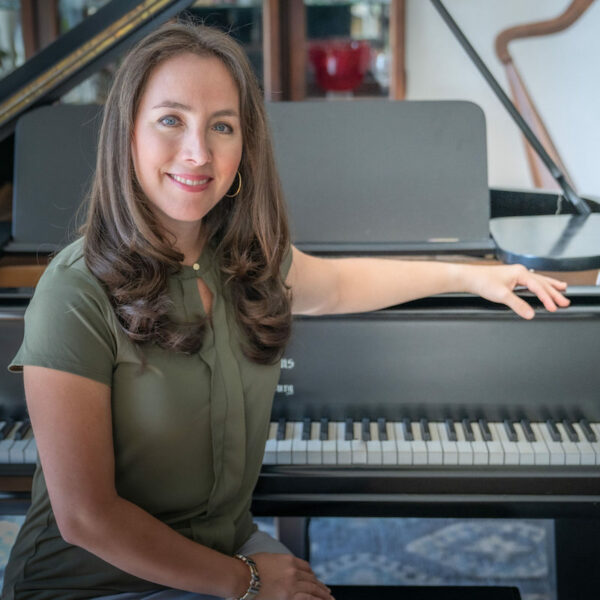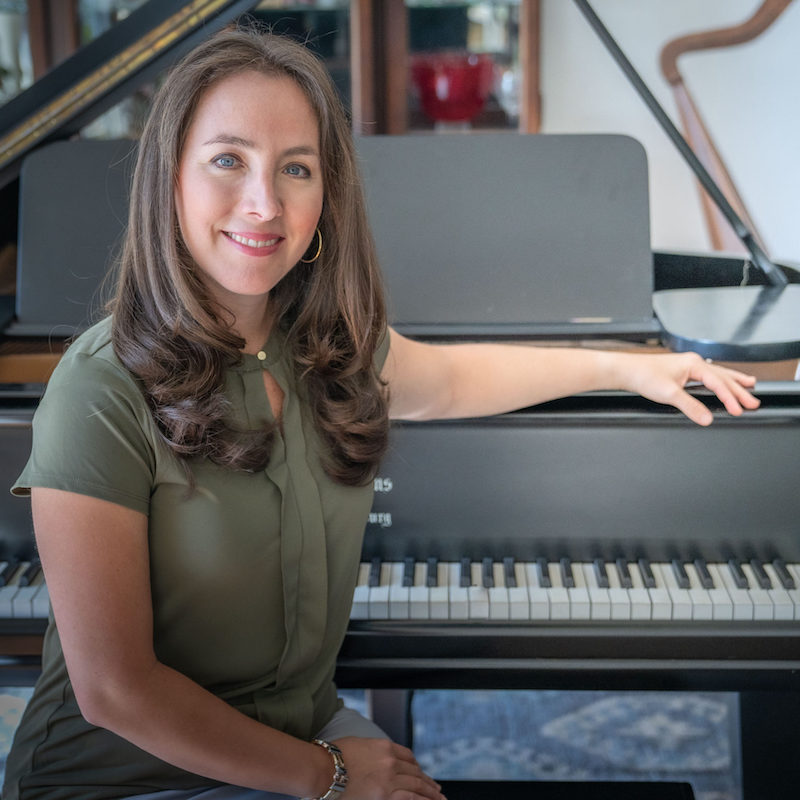 Fabiana Claure is a concert pianist and educator who has created a business around her music and artistic sides. Teaching others how to do the same is her passion.
Fabiana resides in the U.S., but has also lived in Bolivia and Cuba. She says that living abroad has given her a helpful global perspective toward music, entrepreneurship and education. She founded The Musician's Profit Umbrella® business mentorship program for musicians. Fabiana was also Founder and Director of the Music Business and Entrepreneurship program at the University of North Texas, which is not far from my hometown of Fort Worth.
She holds a Doctor of Musical Arts in Piano Performance degree with cognates in Music Business and Entertainment Industries from the University of Miami. She received a master's a from Southern Methodist University and a bachelor's from College of Charleston. Her credentials run deep in education, music performance and entrepreneurship. You can learn more about her street cred at  fabianaclaure.com.
In this conversation Fabiana and I discuss living and growing up abroad, her adventures in education and as faculty at North Texas University, the concept of aligning artistic, personal, and professional strengths into a unified sense of identity, her Musician's Profit Umbrella mentorship program, creating a business while staying true to one's artistic side, and more.
Fabiana periodically runs an online master class, in which you can get an idea of what she and The Musician's Profit Umbrella are all about. I encourage you to learn more about that at fabianaclaure.com.
Support the Unstarving Musician
The Unstarving Musician exists solely through the generosity of its listeners, readers, and viewers. Learn how you can offer your support.
Mentioned in this Episode
The Happiest Musician: Creating A Career you Love With All The Things You Love Doing – Crushing Classical podcast interview
Related Episodes
Stay in touch!
Leave voice feedback on Robonzo's Speakpipe page
This episode is powered by Podcast Startup, the learning platform for creators with a voice.
Podcast Startup covers tech, production, editing, marketing and more. I know what it feels like to be slowed down by challenges revolving around fear, procrastination and tech, yet I've recorded and published over 260 podcast episodes.
To learn more about Podcast Startup and to get free podcasting startup tips right to your inbox, go to UnstarvingMusician.com/PodcastStartup.
This episode was powered by Music Marketing Method, a program for independent musicians looking to grow their music career.
Music Marketing Method was created by my good friend Lynz Crichton. I'm in the program and I'm learning tons! I'm growing my fan base and learning about many ways that I'll be earning money in the new year. It's also helping me grow this podcast. How cool is that?
To lean more and find out if Music Marketing Method can help your music career, visit UnstarvingMusician.com/MusicMarketing.
Resources
The Unstarving Musician's Guide to Getting Paid Gigs, by Robonzo
Music Marketing Method – The program that helps musicians find fans, grow an audience and make consistent income

Podcast Startup – The podcast learning platform for creative voices
Bandzoogle – The all-in-one platform that makes it easy to build a beautiful website for your music
More Resources for musicians
Pardon the Interruption (Disclosure) 
Some of the links in this post are affiliate links. This means I make a small commission, at no extra charge to you, if you purchase using those links. Thanks for your support!

This episode is brought to you by Bandzoogle.
From garage bands to Grammy winners, Bandzoogle powers the websites for thousands of musicians around the world.
Plans start at just $8.29/month, which includes hosting and your own free custom domain name. Go to Bandzoogle.com to start your 30 day free trial. Use promo code "robonzo" to get 15% off the first year of any subscription.