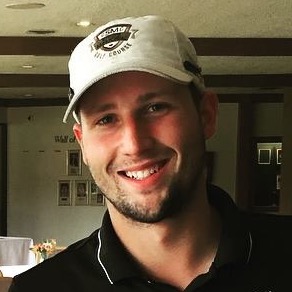 Sofar Sounds is a global organization who's mission is to reimagine live events through curated, secret performances in intimate settings; and they are attempting to do just that in over 350 cities around the world. My guest for this episode of the podcast is Tony Di Silvestro of Sofar Sounds Kansas City. I don't typically seek out businesses or organizations to guest on the podcast, although some of my past guests are musicians who also happen to have a thriving business related to music and musicians (see Lee Oskar, David Barrett, and Carlos Castillo). In this case Tony reached out to me to express interest in sharing the Sofar Sounds Kansas City story with my listeners and readers. And after a phone conversation with him, I decided that Sofar Sounds is something that both music artists and fans should know about.
As for Tony, he wanted to get involved in the music and arts scene in Kansas City and has found Sofar Sounds a nice way to do so. Sofar caters to indie artists, but doesn't shy away from noteworthys. For example, here are some names you might recognize–Yeah Yeah Yeahs front gal Karen O., Bastille, and Ed Sheeran. Impressive.
I'd love to know what you think as a listener, a reader, a fan, and/or as a music artist. Have you looked into Sofar Sounds in your city? Have you already had experience with them? Are you intrigued? I ask these questions because if Sofar Sounds is as cool as it appears to be, I'd love to help raise awareness among music artists and fans everywhere.
Why should artists & fans care?
Tony says that the surprise element keep Sofar shows fresh and unique. Shows are announced the week of the performance, and to an invitation-only list. You can apply to attend a show near you on their website (here's how it works). Tony also feels fans should appreciate the fact that Sofar showcases new artists. I imagine music artists also appreciate this. Also… the shows are affordable. In many cases, Sofar asks for a mere $10 donation. The cost of shows, however, varies by city and the performing artist.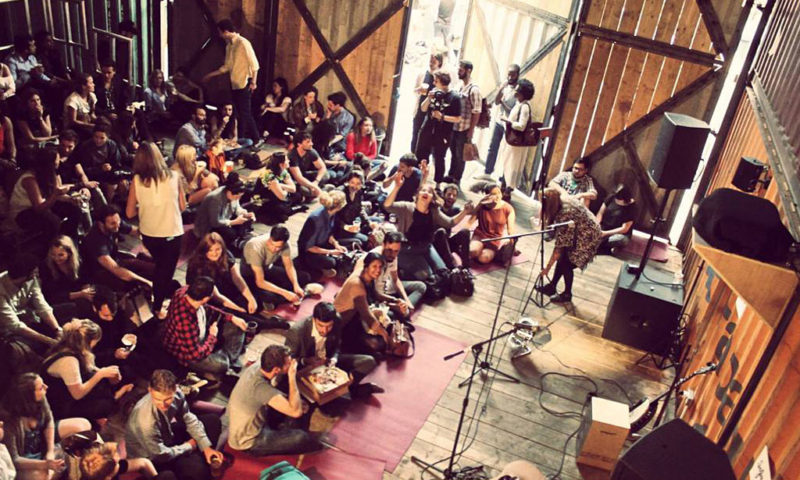 What about the music artists?
Music artists love playing a captive room, and that's what Sofar Sounds gives them. Sofar also gives its performing artists a high quality professional video of their performance, something Tony says artists really appreciate. He emphasizes that being part of Sofar is a great networking opportunity for music artists because of its global social presence. It's a great way for artists to get involved in multiple cities. Payments to performing artists can be just the pro video of their performance and/or a monetary payment. This too varies by city, and sometimes by performing artist.
The Sofar business model
While Sofar Sounds Kansas City is focused on producing shows at unique venues, every city has it's own vibe. Tony cites the intimacy of shows as a primary pillar of the Sofar Sounds model. The biggest opportunity for Sofar Kansas City to profit is more frequent shows and more artists who want to perform; but Tony will tell you that they're not in it primarily for profit. He says they're in it for the atmosphere and buzz being created. Keeping shows secret and keeping a cool buzz seem to genuinely motivate Tony. He goes on to explain that Sofar cities always start as non-profits. At the time of this podcast episode, Kansas is in transition to a for-profit mode of business. Sofar shows request fan donations starting at $1, and while show prices can vary, a $10 donation is common. Whether for profit or not, I'm sure that sustainability is part of the long term goal. I wish them tons of success.