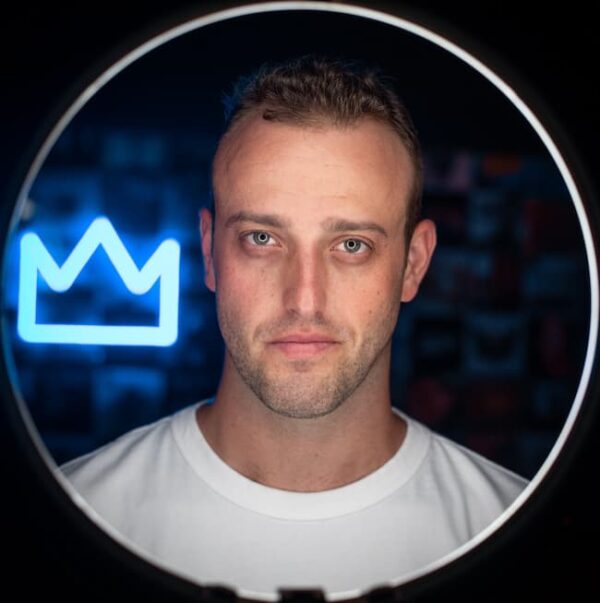 Singer songwriter Seth King found that success on TikTok was good, until it wasn't. When we connected he had over 180K followers on the videocentric social network.
Seth was taken by surprise with his TikTok success, but he embraced it. Today he's more focused on new music releases and Spotify. With over 300K plays on Spotify, Seth is planning a 13-song album release in the New Year. This will follow his 2021 EP and singles releases.
Seth is a traveling musician and was based in Bali, Indonesia when we spoke for this episode. He actually quit music at the age of 21 to pursue journalism and film. He was working in film when TikTok helped him rediscover his love for music.
Going into this interview, I was interested in learning about Seth's experience with TikTok. Our conversation unfolds in unexpected and interesting ways, but he shares a great deal of music marketing tips and insights.
Among the topics we covered are:
How performing has played into his decision to leave Bali
How success on TikTok was good, until it wasn't
The regional nature of TikTok
Going from about 200K to 10K streams by shifting focus from TikTok to play-listing
How PR companies can leave you with no connections of your own
Avoiding the loneliness that can result from working as a solo artist
While I forgot to ask Seth how he would genre-fy himself, I've decided he's a pop artist. He has a great voice and clearly loves all aspects of making music. He also loves playing live, in-real-life for true listening audiences.
Find all things Seth King online on his LinkTree @SethKingMusic.
Support the Unstarving Musician
The Unstarving Musician exists solely through the generosity of its listeners, readers, and viewers. Learn how you can offer your support.
This episode is powered by Podcast Startup, the learning platform for creators with a voice.
Podcast Startup covers tech, production, editing, marketing and more. I know what it feels like to be slowed down by challenges revolving around fear, procrastination and tech, yet I've recorded and published over 260 podcast episodes.
To learn more about Podcast Startup and to get free podcasting startup tips right to your inbox, go to UnstarvingMusician.com/PodcastStartup.
This episode was powered by Music Marketing Method, a program for independent musicians looking to grow their music career.
Music Marketing Method was created by my good friend Lynz Crichton. I'm in the program and I'm learning tons! I'm growing my fan base and learning about many ways that I'll be earning money in the new year. It's also helping me grow this podcast. How cool is that?
To lean more and find out if Music Marketing Method can help your music career, visit UnstarvingMusician.com/MusicMarketing.
Resources
The Unstarving Musician's Guide to Getting Paid Gigs, by Robonzo
Music Marketing Method – The program that helps musicians find fans, grow an audience and make consistent income

Podcast Startup – The podcast learning platform for creative voices
Bandzoogle – The all-in-one platform that makes it easy to build a beautiful website for your music
More Resources for musicians
Pardon the Interruption (Disclosure) 
Some of the links in this post are affiliate links. This means I make a small commission, at no extra charge to you, if you purchase using those links. Thanks for your support!

This episode is brought to you by Bandzoogle.
From garage bands to Grammy winners, Bandzoogle powers the websites for thousands of musicians around the world.
Plans start at just $8.29/month, which includes hosting and your own free custom domain name. Go to Bandzoogle.com to start your 30 day free trial. Use promo code "robonzo" to get 15% off the first year of any subscription.