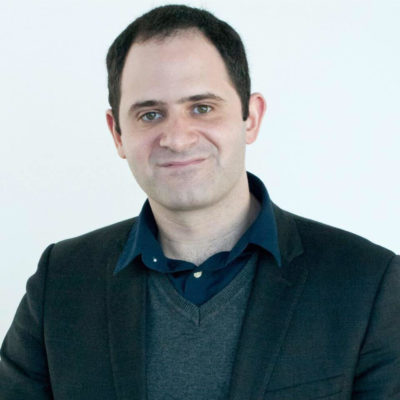 Ryan Kairalla is an artist advocate, entertainment lawyer and host of the Break The Business Podcast. He leverages his background in law, business, education, and entertainment to enhance the careers independent music artists–and to pursue big ideas. With his network of partners, collaborators, mentors, and friends, Ryan brings people together to share helpful advice with music artists, content creators, and more.
We talk about his book, Break the Business: Declaring Your Independence and Achieving True Success in the Music Industry,which includes chapters on why you don't want a record label, moving beyond the record label model and the sectors of your indie music empire. Ryan shares his thoughts on the shifts in the music industry and how indie artists can capitalize on them to propel their careers forward.
Episode Highlights
We start by talking about Ryan's experience in music contracts and how that shifted his focus to supporting indie artists. We go on to discuss:
The ideal starting point for an indie musician
Taking advantage of live streaming to build fan engagement
Why musicians should get into podcasting (and how to do it)
Performance Rights Organizations and how they work
The value of acting or public speaking for musicians
Key Points
Everything you want to learn you can find for free or by asking for help.
Build a genuine connection with your fans. Be consistent both online and in person.
Quotable
"I have yet to read a record deal that I would advise a client to sign."
—Ryan Kairalla

"Podcasting offers content networking – building relationships with people in your industry by creating content that involves them."
—Ryan Kairalla

"The music industry is shifting so much that musicians today are essentially influencers that happy to know how to carry a tune and play an Instagram. All the tools that an influencer uses – that's what you need as an artist."
—Ryan Kairalla
Mentioned in this Episode
Break the Business Podcast 
Robonzo's episode on Breaking The Business Podcast
Related Episodes
The Unstarving Musician is committed to sharing the best tips and information of other music professionals to help musicians do more of what they love – make music. Our weekly podcasts features in depth discussions with musicians and music space professionals discussing music creation, marketing, and business tips. All this is made possible by the contributions of individuals like you in our shared community who love making music.
Become a Patron!
Patreon is a bit like Kickstarter, but instead of culminating in one large project, it's a way of crowdfunding ongoing creative endeavors. Patreon also serves as a community site where supporters can communicate and discuss new creations.









MUSICIAN RESOURCES

This episode is brought to you by Bandzoogle.
From garage bands to Grammy winners, Bandzoogle powers the websites for thousands of musicians around the world.
Plans start at just $8.29/month, which includes hosting and your own free custom domain name. Go to Bandzoogle.com to start your 30 day free trial. Use promo code "robonzo" to get 15% off the first year of any subscription.
*Full Disclosure: This post contains affiliate links. If you purchase products using these links, I'll earn a small commission at no extra cost to you. Thanks for your support!