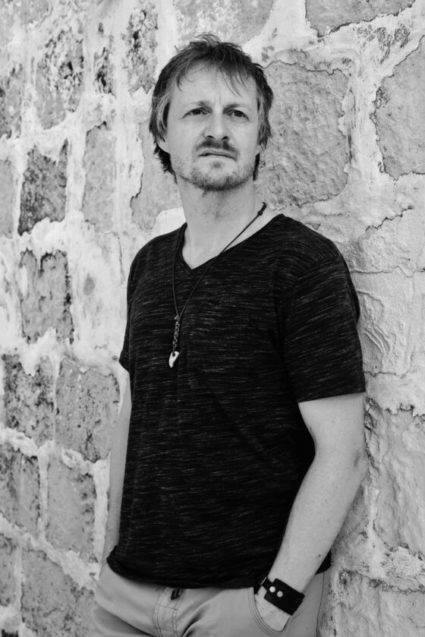 This is the second installment of Today's Indie Musician series in which 'm talking with former guests of the podcast to do deep dives on the industry, what's happening during these wild times and where we see it going. These episodes were done as research I did for a Forbes.com article on the Six Skills All Indie Musicians Need Today.
Our guest today is Mawk Phoenix from episode 131. We discuss my various suppositions about the important elements an indie musician must master these days. I share my experience recording drums at home, which was fun to discuss with Mawk given his experience in production and sound engineering. Mawk's long career gives him a unique perspective on the skills indie musicians need today.
Episode Highlights
We start by talking about how artists need to be entrepreneurs (05:43) and go on to discuss:
(08:40) Building a community versus followers
(10:15) Re-inventing how we perform
(17:40) Recording at home and digital distribution
(22:44) Building a niche audience
Quotable
The path is not to getting a deal anymore. The path is to creating your own business and your own branding.
–Mawk Phoenix

Mentioned in this Episode
Support the Podcast
The Unstarving Musician exists solely through the generosity of its listeners, readers, and viewers. Visit our Crowd Sponsor page to learn how you can offer your support.
MUSICIAN RESOURCES
Visit my Resources page for more musician resources.
Pardon the Interruption (Disclosure) 
Some of the links in this post are affiliate links. This means I make a small commission, at no extra charge to you, if you purchase using those links. Thanks for your support!

This episode is brought to you by Bandzoogle.
From garage bands to Grammy winners, Bandzoogle powers the websites for thousands of musicians around the world.
Plans start at just $8.29/month, which includes hosting and your own free custom domain name. Go to Bandzoogle.com to start your 30 day free trial. Use promo code "robonzo" to get 15% off the first year of any subscription.