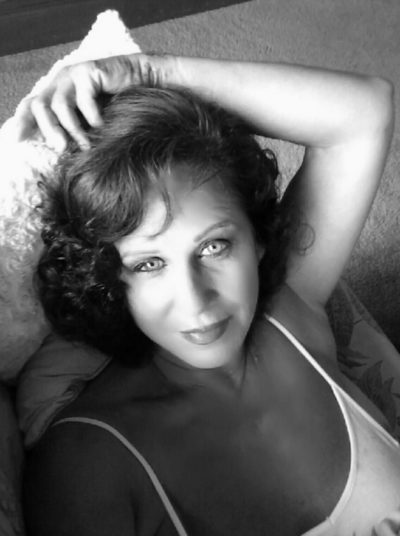 Stephanie Tice and I have mutual ties to Greaseland Studios in San Jose. We share an interest in some of the artists that have recorded there. In Stephanie's case, however, it's more. She has fallen head over heels for the blues.
Finding Little Lou's , Poor House Bistro & Greaseland
Following a big life change, Stephanie found happiness at San Jose blues venues Little Lou's and Poor House Bistro. The blues saved Stephanie when she needed saving.
It was during this time that she met Norwegian born Kid Andersen of Greaseland Studios. Stephanie happens to speak Norwegian, so she and Kid hit it off. Stephanie soon thereafter went to Greaseland where she discovered that a number of special recordings had been done.
Howlin' at Greaseland
Fast forward and she becomes the executive producer for Howlin' at Greaseland. At the time of this interview, Howlin' at Greaseland had been nominated for Traditional Blues Album of the year. The album is a tribute to Howlin' Wolf and it features 25 artists including Henry Gray, Taildragger, Terry Hanck, John Blues Boyd. Aki Kumar, Chris James, Patrick Rin, and Kid Andersen among others. A couple of the featured artists actually toured with Howlin' Wolf and share story snippets about their friendships with him.
Blues culture and being a producer
Stephanie is extremely fascinated in the development of blues culture around the world and the many language barriers it's broken. She hosts Basking in the Blues, which is a radio program featured on KKCR in Kauai. She does this as DJ Ginger Moonstone.
We discuss details of being a producer, her work with Rockin' Johnny Burgin, projects she's dreaming up with producer/sound engineer Ron Nevison, who has worked Jefferson Starship, KISS, The Who, Bad Company and many more. We also talk about a podcast she's making plans to start. A podcast she says will cover world blues news.
"All blues are lusty lyrical realism charged with taut sensibility." –Richard Wright, Writer

Stephanie shared a quote with me that she found during her research of blues music culture. The quote is, "All blues are lusty lyrical realism charged with taught sensibility." Stephanie sees the blues as filled with despair and humiliation, but also with hope. She's just mad for the blues I tell you.
Please enjoy our conversation. And take a moment to explore the Blues Music Awards at Blues.org.
You can also hear this podcast on Apple Podcasts, iTunes, Stitcher, Google Play Music, iHeartRadio, YouTube & Spotify.
SHOW NOTES
Rockin' Johnny Burgin
Greaseland
Little Lou's
Poor House Bistro
Kongsberg Jazz Festival of Norway
Notodden Blues Festival of Norway
Howlin' at Greaseland
Taildragger
Aki Kumar
Terry Hank
John Blues Boyd
Chris Cain
Blues Music Awards
Ron Nevison
SWOT Analysis
Marina Crouse
KKCR Kauai