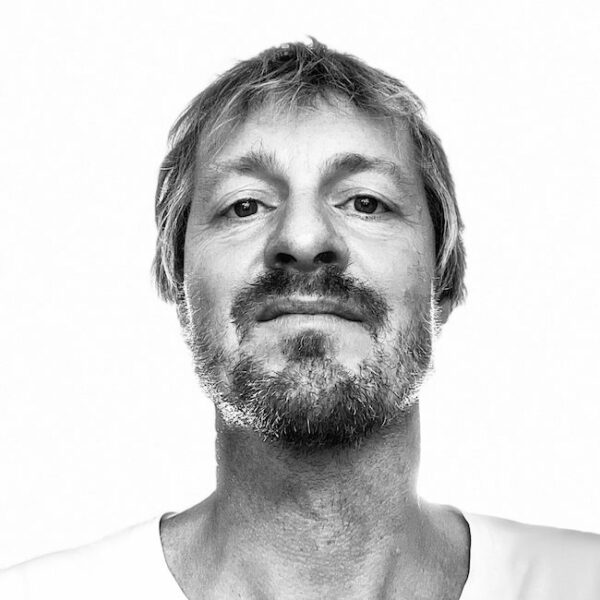 The secret to writing and recording songs to completion is something that Marc Dold wants to share with all musicians. He is a songwriter, platinum-selling producer, Apple certified Logic Instructor and indie artist known as Mawk Phoenix. This is Marc's 3rd appearance on the podcast.
Celebrating The Wins And Struggles Along The Way—Mawk Phoenix (Ep 131)
Today's Indie Musician—Mawk Phoenix (Ep 165)
Marc was living in Malta, but had relocated to nearby Gozo when we spoke for this episode. If you're like me you may need a clue as to where these places are. They are islands in the central Mediterranean between Sicily and the North African coast.
Marc and I reconnected as he was finishing up a course called Musical Architects, which he describes as a practical workshop that teaches how to write, arrange, record, produce, mix and finalize a song. Marc has produced and re-mixed for more than 50 major artists such as Nelly Furtado, Luis Fonsi, Paul van Dyk, Peter Gabriel, En Vogue, Alice Cooper, Cindi Lauper, Luther Vandross, Erasure, and many more, leading to several top 5 Billboard Hits including 2 #1 Hits. Needless to say, he's qualified to teach you and me how to get it done.
Topics of discussion…
We talk a about his upcoming album and he asks me about my experience recording songs (my first two singles). Also discussed: Marc's Musical Architects course, getting stuck in the recording process, how he starts his days with deep work in mind, and house concerts.
On the topic of Deep Work, Marc mentions a book he was then reading called Deep Work by Cal Newport. Since our conversation for this episode, I heard an interview with the author on the Tim Ferris Show, one of my favorite podcasts. I have since added Deep Work to my reading list. Cal Newport has his own podcast, which I'm now enjoying (link in the show notes below).
Please enjoy this conversation with me and Marc Dold.
Support the Unstarving Musician
The Unstarving Musician exists solely through the generosity of its listeners, readers, and viewers. Learn how you can offer your support.
Mentioned in this Episode
Musical Architects course by Marc
Marc on Instagram
MawkPhoenix.com
Deep Work: Rules for Focused Success in a Distracted World by Cal Newport
Deep Questions podcast with Cal Newport
Related Episodes
Celebrating The Wins And Struggles Along The Way—Mawk Phoenix (Ep 131)
Today's Indie Musician—Mawk Phoenix (Ep 165)
Stay in touch!
Leave voice feedback on Robonzo's Speakpipe page
This episode is powered by Podcast Startup, the learning platform for creators with a voice.
Podcast Startup covers tech, production, editing, marketing and more. I know what it feels like to be slowed down by challenges revolving around fear, procrastination and tech, yet I've recorded and published over 260 podcast episodes.
To learn more about Podcast Startup and to get free podcasting startup tips right to your inbox, go to UnstarvingMusician.com/PodcastStartup.
This episode was powered by Music Marketing Method, a program for independent musicians looking to grow their music career.
Music Marketing Method was created by my good friend Lynz Crichton. I'm in the program and I'm learning tons! I'm growing my fan base and learning about many ways that I'll be earning money in the new year. It's also helping me grow this podcast. How cool is that?
To lean more and find out if Music Marketing Method can help your music career, visit UnstarvingMusician.com/MusicMarketing.
Resources
The Unstarving Musician's Guide to Getting Paid Gigs, by Robonzo
Music Marketing Method – The program that helps musicians find fans, grow an audience and make consistent income

Podcast Startup – The podcast learning platform for creative voices
Bandzoogle – The all-in-one platform that makes it easy to build a beautiful website for your music
More Resources for musicians
Pardon the Interruption (Disclosure) 
Some of the links in this post are affiliate links. This means I make a small commission, at no extra charge to you, if you purchase using those links. Thanks for your support!

This episode is brought to you by Bandzoogle.
From garage bands to Grammy winners, Bandzoogle powers the websites for thousands of musicians around the world.
Plans start at just $8.29/month, which includes hosting and your own free custom domain name. Go to Bandzoogle.com to start your 30 day free trial. Use promo code "robonzo" to get 15% off the first year of any subscription.