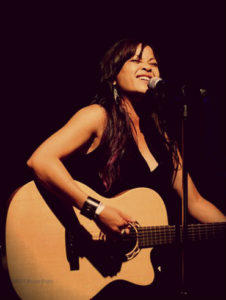 This episode of The Unstarving Musician's Podcast features a conversation with Lara Price, the phenomenal blues singer who I first had the pleasure of meeting at a blues jam in San Jose California.
Lara and I talk about our respective beginnings in the San Jose music scene, running a jam bands, tips for jammers, her latest album I Mean Business, the importance of networking, and her recent, big move to Austin.
She's a pretty amazing person, but sadly our discussion barely scrapes the surface. Enjoy this conversation with the talented and charming Lara Price.
SHOW NOTES