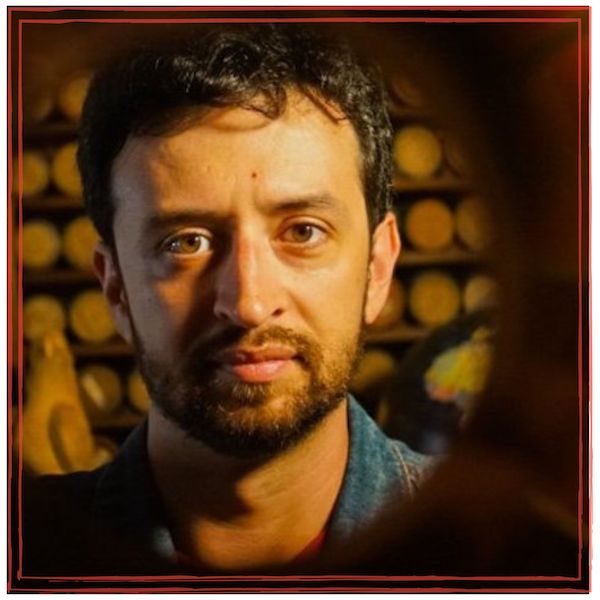 Welcome to another rewind episode of the Unstarving Musician. What is a rewind episode? It is an abridged version of a prior episode, intended to hone in on something I found particularly interesting and worthy of repackaging. This rewind features Daniel Stidham of Raid The Quarry, a modern rock band out of Raleigh, NC.
Daniel Stidham first appeared on the Unstarving Musician in May of 2019. As a side note, while reviewing our first conversation, I noticed it was in need of additional editing. I actually laughed out loud at one part, which I saved as an Easter egg ending for this episode. So I've re-edited our conversation from 2019. If you like this rewind version, press pause and find our first conversation in episode 132. But you'll have to hear the end of this episode for the mentioned Easter egg.
Back to this version of my talk with Daniel Stidham of Raid The Quarry. Here are the topics I pulled from our 2019 conversation. Daniel and I talk about his band's then record label, the marketing minds in Raid The Quarry, their release strategy, co-writing, the music business of hard rock, audience development, making videos, and the release supporting activity Daniel and his bandmates did for their 2019 release.
It looks like Daniel and Raid The Quarry released another album in 2022, which sounds quite good. Find all the places to listen at RaidTheQuarry.com.
Please enjoy this rewind edition of my 2019 conversation with Daniel Stidham of Raid The Quarry.
Support the Unstarving Musician
The Unstarving Musician exists solely through the generosity of its listeners, readers, and viewers. Learn how you can offer your support.
This episode of the was powered by Liner Notes.
Learn from the hundreds of musicians and industry pros I've spoken with for the Unstarving Musician on topics such as marketing, songwriting, touring, sync licensing and much more. Sign up for Liner Notes.
Liner Notes is an email newsletter from yours truly, in which I share some of the best knowledge gems garnered from the many conversations featured on the Unstarving Musician. You'll also be privy to the latest podcast episodes and Liner Notes subscriber exclusives.
Sign up at UnstarvingMusician.com. It's free and you can unsubscribe at anytime.
This episode was powered by Music Marketing Method, a program for independent musicians looking to grow their music career.
Music Marketing Method was created by my good friend Lynz Crichton. I'm in the program and I'm learning tons! I'm growing my fan base and learning about many ways that I'll be earning money in the new year. It's also helping me grow this podcast. How cool is that?
To lean more and find out if Music Marketing Method can help your music career, visit UnstarvingMusician.com/MusicMarketing.
Mentions and Related Episodes
The New Music Industry Podcast
Album Release Strategy–Daniel Stidham of Raid the Quarry (Ep 102)
Kickstarter, PR, and Making Good Music – Jenna and Daniel Watters (Ep93)
A Hidden Album Collection Discovery And Making Videos – Ezra Vancil (Ep 42)
Stay in touch!
Leave voice feedback on Robonzo's Speakpipe page
Resources
The Unstarving Musician's Guide to Getting Paid Gigs, by Robonzo
Music Marketing Method – The program that helps musicians find fans, grow an audience and make consistent income

Bandzoogle – The all-in-one platform that makes it easy to build a beautiful website for your music
More Resources for musicians
Pardon the Interruption (Disclosure) 
Some of the links in this post are affiliate links. This means I make a small commission, at no extra charge to you, if you purchase using those links. Thanks for your support!

This episode is brought to you by Bandzoogle.
From garage bands to Grammy winners, Bandzoogle powers the websites for thousands of musicians around the world.
Plans start at just $8.29/month, which includes hosting and your own free custom domain name. Go to Bandzoogle.com to start your 30 day free trial. Use promo code "robonzo" to get 15% off the first year of any subscription.