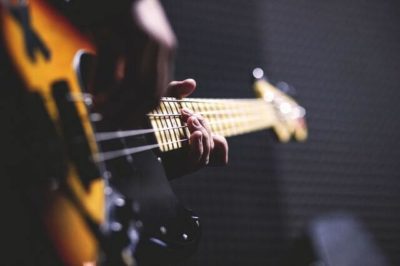 This episode is another installment of the Unstarving Musician's Guide to Getting Paid Gigs: How to Get Booked and Paid What You're Worth Over and Over Again.
This is chapter 8, which focuses on building your personal brand and reputation.
I published the Unstarving Musician's Guide just a little over three years ago, and it was a stand alone podcast. Now it is being dripped into episodes here on this podcast.
I'm working on the second edition – I'm just about done with the first pass and that feels good. I've learned a lot since starting this podcast, so I'll be adding that to the book. My guests have shared much wisdom, social media has changed dramatically, and all of that will be referenced in the new edition of the book.
In the years leading up to the book being published I was subbing a lot in the San Francisco Bay Area, which influences part of the book. I'll be referencing Camellia Akhamie Kies in this new edition, as she and I share an experience of being apartment dwelling drummers, though she's even taken her drum kit to the beach.
If you're part of the Unstarving Musician community you'll be first to know when the new edition drops.
Episode Highlights
We start by talking about how the quality of your performance is your best chance at a good first impression (08:30) and go on to discuss:
(09:30) Practice, preparation and focus
(10:40) Advice for 'off' nights
(13:30) Being an apartment drummer
(15:20) Doing a reputation check-in
(17:40) Your brand and social media
(22:00) An offline brand
Mentioned in this Episode
Support the Podcast
The Unstarving Musician exists solely through the generosity of its listeners, readers, and viewers. Visit our Crowd Sponsor page to learn how you can offer your support.
MUSICIAN RESOURCES
Visit my Resources page for more musician resources.
Pardon the Interruption (Disclosure) 
Some of the links in this post are affiliate links. This means I make a small commission, at no extra charge to you, if you purchase using those links. Thanks for your support!

This episode is brought to you by Bandzoogle.
From garage bands to Grammy winners, Bandzoogle powers the websites for thousands of musicians around the world.
Plans start at just $8.29/month, which includes hosting and your own free custom domain name. Go to Bandzoogle.com to start your 30 day free trial. Use promo code "robonzo" to get 15% off the first year of any subscription.