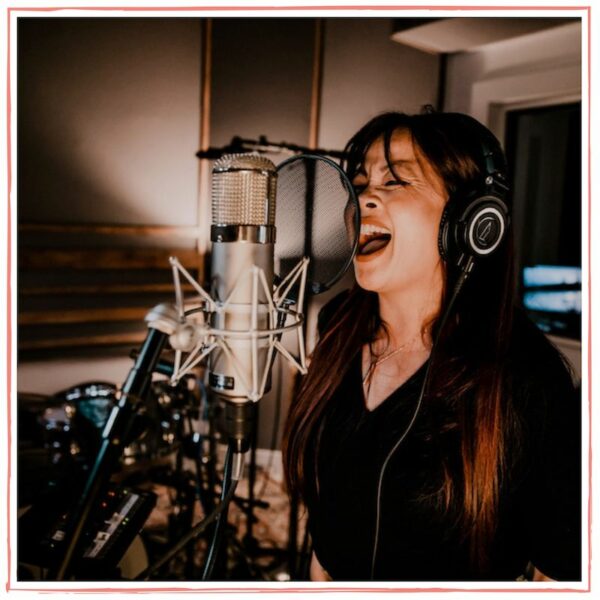 In this episode Lara Price and I discuss the hosting jams, why jams make you a better musician and why they help you get gigs. We also talk about how acoustic performances are great for otherwise electric only bands and artists, how music education helped her develop a common language among musicians, and what it means to work with the right label. Lara also shares networking advice for the shy musicians among us and a few great marketing tips and reminders.
Lara also shares networking advice for the shy musicians among us and a few great marketing tips and reminders.
This is the third installment of my new Rewind episodes, in which I revisit past conversations for a deeper dive into the tips, hacks and insights they offered.
Let me know if you're enjoying these rewind episodes, by dropping me a note on my contact page.
Or you can leave me a voice message here.
Blues Jams and Acoustic Performance
Lara and I met around 2001 at a blues jam she was running at JJ's Blues (now known as JJ's Lounge) in San Jose, California. She says there was a lot of learning going on at that moment in time, as she was using the jam to get her own band ready to do shows. Lara wholeheartedly believes jam sessions make us better musicians.
This is such a Timely topic for me, having recently moved to a new city in a new country and finding myself starting over. Lara made some very helpful points about jams and networking. She also offers advice for running a jam and for attending jams, adding that running one can be difficult if you're not organized. I was reminded that setting jammers up to win, while entertaining the regulars is super important.
Lara points out that jams can be extremely helpful in getting gigs. When you're around your own tribe, as you are at a jam, you can share your challenges, seek advice and get support. "It's really all about the networking," says Lara. Most of the musicians Lara works with to this day are lifelong friends she met at jams.
I asked Lara about her then new album I Mean Business, a project that began in peril, but ultimately delivered big wins and a memorable experience. Lara took advantage of what looked like a bad situation and sought out a producer in Kid Andersen of Greaseland Studio. Guess where they met? At a jam. Kid was the first producer she'd ever had and things couldn't have gone better.
I also asked Lara why she thought that some musicians don't venture into the world of acoustic performance. We continue with Lara's reflection on her music education, her thoughts on working with labels, embracing accolades and the networking opportunities that come with them. Our discussion concludes with Lara's tips on marketing and this memorable quote.
"Don't let people say that you can't do something… I mean, I'm a Vietnamese person singing blues." –Lara Price.
Support the Unstarving Musician
The Unstarving Musician exists solely through the generosity of its listeners, readers, and viewers. Learn how you can offer your support.
Mentioned in this Episode
Humble Beginnings and Mean Business in Austin–Lara Price (Ep 4)
Today's Indie Musician—Lara Price (Ep 166)
Starting Over in Austin–Lara Price (Ep 47)
On Top of The World–Lara Price Interviews Robonzo About Debut Single (Ep 188)
Kid Andersen on Greaseland Studios, Playing The Blues, Musicianship and Music Ed (Ep 3)
Creating Music to Discover Who He Is – Chris Taylor
Secrets of Creativity–Chris Taylor (Ep97)
We Are – new track from Spigots
Lovers, Thieves, Fools + Pretenders by Chris Taylor
Cherry Moon – New video by Ezra Vancil
Stay in touch!
Leave voice feedback on Robonzo's Speakpipe page
This episode is powered by Podcast Startup, the learning platform for creators with a voice.
Podcast Startup covers tech, production, editing, marketing and more. I know what it feels like to be slowed down by challenges revolving around fear, procrastination and tech, yet I've recorded and published over 260 podcast episodes.
To learn more about Podcast Startup and to get free podcasting startup tips right to your inbox, go to UnstarvingMusician.com/PodcastStartup.
This episode was powered by Music Marketing Method, a program for independent musicians looking to grow their music career.
Music Marketing Method was created by my good friend Lynz Crichton. I'm in the program and I'm learning tons! I'm growing my fan base and learning about many ways that I'll be earning money in the new year. It's also helping me grow this podcast. How cool is that?
To lean more and find out if Music Marketing Method can help your music career, visit UnstarvingMusician.com/MusicMarketing.
Resources
The Unstarving Musician's Guide to Getting Paid Gigs, by Robonzo
Music Marketing Method – The program that helps musicians find fans, grow an audience and make consistent income

Podcast Startup – The podcast learning platform for creative voices
Bandzoogle – The all-in-one platform that makes it easy to build a beautiful website for your music
More Resources for musicians
Pardon the Interruption (Disclosure) 
Some of the links in this post are affiliate links. This means I make a small commission, at no extra charge to you, if you purchase using those links. Thanks for your support!

This episode is brought to you by Bandzoogle.
From garage bands to Grammy winners, Bandzoogle powers the websites for thousands of musicians around the world.
Plans start at just $8.29/month, which includes hosting and your own free custom domain name. Go to Bandzoogle.com to start your 30 day free trial. Use promo code "robonzo" to get 15% off the first year of any subscription.